Sights & Sounds: Theo Aytchan Williams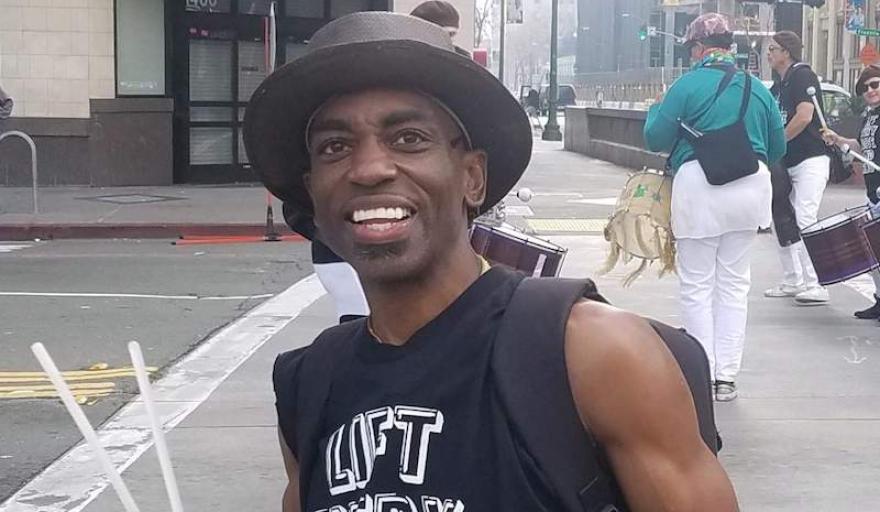 Sights and Sounds is your weekly guide to the Bay Area arts scene. This week, artistic director of SambaFunk! Theo Aytchan Williams sat down with KALW's Jenee Darden to talk about three events happening around the Bay Area this weekend.
The Heir Done Pulled is a solo exhibition by renowned Oakland artist Karen Seneferu. Seneferu is the founder and curator of the multimedia exhibition The Black Woman is God. The exhibit features art, with an African esthetic, that reflects her journey as artist and educator. The Heir Done Pullled is on display at the African American Art and Culture Complex now through November 2nd.
Brothers & Sisters Reunion is a party with Oakland flavor that's been going on 15 years strong. DJ Dedan and DJ Daniela will spin underground spiritual and house music. The party gets going Sunday, Sept 1st, 10 pm at Luka's in Downtown Oakland.
Get ready to move your hips! The 11th Annual Berkeley Salsa Block Party returns Monday September 2nd. The music starts at 2pm sharp. Dance until the early evening on Prince St and Telegraph Ave. This is a free, family event, but the organizers do ask for a donation.
Theo Aytchan Williams is the artistic director of Samba Funk! You can catch them performing at the 6th Annual Black-Eyed Pea Festival on Saturday September 14th, at the Oakland Tech High School lawn.