Bandaloop's Melecio Estrella: Sights & Sounds
Sights & Sounds is your weekly guide to the Bay Area arts scene. Bandaloop's associate artistic director Melecio Estrella told KALW's Jen Chien about three fantastic arts events happening around the Bay this week.
Circle of song, 12/30 Sing For Your Life! is circle-singing on a grand scale. On 12/30 from noon to midnight, anyone is welcome to join the improvised choir led by Oakland-based SoVoSó at the First Congregational Church of Oakland. You can join the circle and sing, relax and listen, catch up with friends and sing out the old year and set our intentions for the new one. The Church gallery area will be open with hot drinks and light snacks provided and space for attendees to bring and share something tasty. There is a suggested donation is $20 and can be made at the door or in advance, but no one is turned away for lack of funds.

"I've gone to this event in years past. I try to go every year. The way the leaders lead is so inclusive and encouraging. You can kind of stay back in the background be a part of the support or you can stop into the middle and give a solo."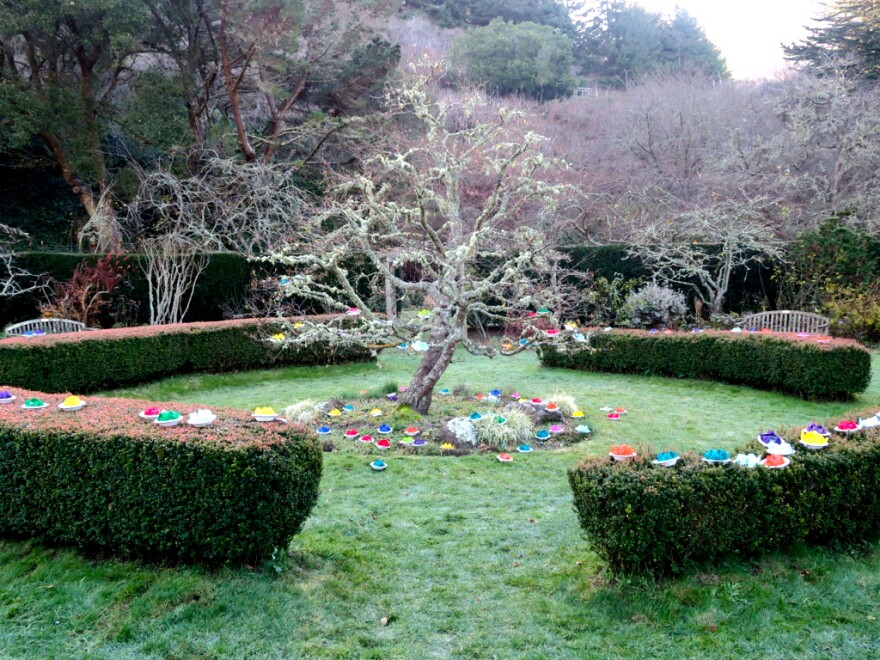 Sitting in silence, 12/31 The San Francisco Zen Center's New Year's Eve program at Green Gulch Farm begins at 8 p.m. with meditation. Attendees will alternate sitting and standing meditation until midnight, pausing during the evening for a hot noodle snack. Sitting ends at midnight with the traditional 108 rings of the Great Bell. The evening will close with a bonfire and hot drink. You can stay just for the evening sitting or spend the night in the zendo (bring your sleeping bag) and attend the morning sitting, procession, and breakfast. The overnight sitting requires advanced registration and costs $70 and the evening sitting is $35 and you can register in advance or at the door.
"I just feel like this year has been so crazy...You think of New Year's Eve! We're gonna go out and party! But there's something really attractive to me about being able to be quiet and not do that alone but be with people and be in a beautiful place."
Dance it out, 12/31 Beats Antique is an Oakland-based fusion group who forge a curious alliance between Middle Eastern traditions and potent west coast circus, underground hip hop, breakbeat brass band, downtempo, glitch and dubstep. Beats Antique are playing at the Midway with Thriftworks, Mikey Lion, Sacha Robotti, Wax Tailor, and Marbs.  You can listen to the lineup on Spotify and Soundcloud.
"You can be in a big crowd of people and really get things out through movement...Beats Antique, I do find their music really infecting!"