How do you make a double bass dance? Risa Jaroslow and Lisa Mezzacappa explain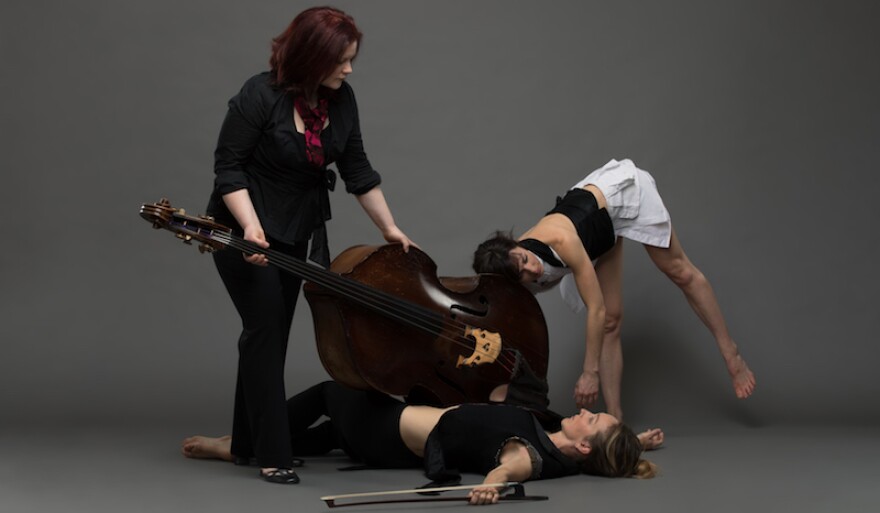 Live music and dance go together like peanut butter and jelly. But what happens if you actually dance with the instruments making the music? What if that instrument is a double bass that's almost as big as the dancers?
JAROSLOW: It wasn't daunting, it was exciting! And it never occurred to me that it couldn't work actually.
Choreographer Risa Jaroslow and composer and bassist Lisa Mezzacappa started getting together to experiment with having dancers and musicians move together. That experimentation led to Touch Bass, a show featuring three dancers, three bassists, and a live original score. It plays at the ODC Theather in San Francisco until Sunday, April 30. Collaborators Jaroslow and Mezzacappa spoke with KALW's Jen Chien about music, movement, and making space for artistic risks.
Click the audio player above to listen to the complete interview.