City Visions: Congressman Eric Swalwell, COVID Updates and Comedian Zahra Noorbakhsh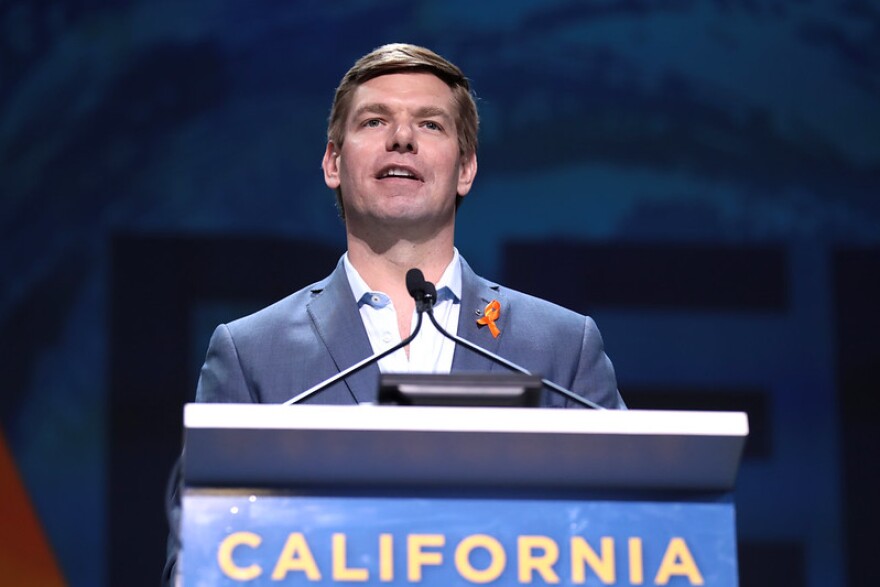 On the next City Visions, East Bay Congressman - and former presidential candidate - Eric Swalwell will talk about protecting our elections, providing covid relief, and fighting corruption, among other topics.
We will also feature our regular COVID update with Chronicle Health Reporter Erin Allday and UCSF doctor Peter Chin-Hong, as well as the comedy of local favorite, Zahra Noorbakhsh.
Guests:
Erin Allday - Health Reporter for the San Francisco Chronicle
Dr. Peter Chin-Hong - Infectious Disease specialist at UCSF
Congressman Eric Swalwell - Representative of Calfornia's 15th district, which consists of most of the East Bay. Member of the House Intelligence and Judiciary Committee.
Zahra Noorbakhsh - Comedian, former co-host of the "#GoodMuslimBadMuslim podcastl; writer and performer of last year's one-woman show On Behalf of All Muslims: A Comedy Special.
Host: Joseph Pace
Correspondent: Sarah Ladipo Manyika
Producers: Chris Nooney and Wendy Holcombe