African American girls share their #MeToo moments — at Oakland high schools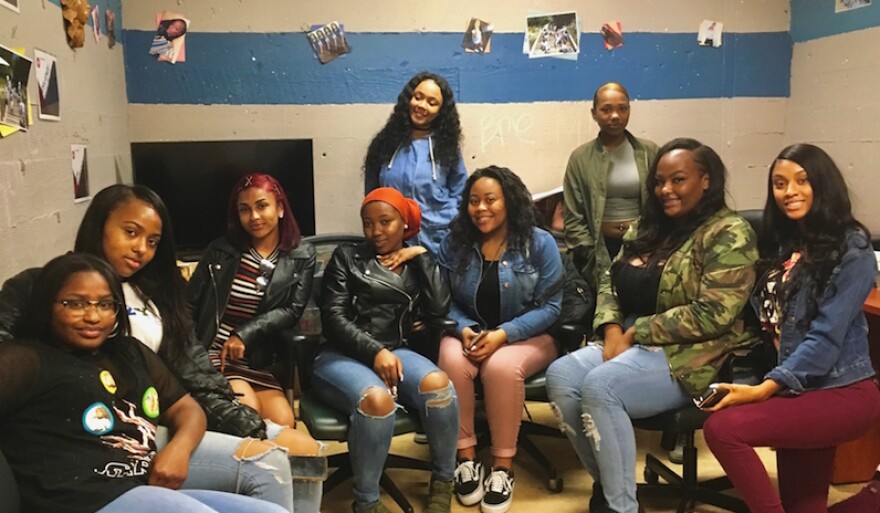 Girls of color who attend Oakland Unified schools don't feel safe from sexual harassment or assault. That's according to a report commissioned by the district.
In focus groups, many girls shared similar experiences — of unwanted touching, name calling, and a feeling that they had nowhere to turn for help. And when these girls said that when they tried to stand up for themselves, they often got punished.
The report helped spur OUSD's African American Female Excellence initiative, to provide safe spaces for Black girls to share common experiences, and help them feel more welcome and connected at school.
It also led to a significant overhaul last spring of the district's sexual harassment policy. The policy applies to all students of all ethnicities and gender identities.
But by many indicators, African American girls have struggled the most.
Education reporter Lee Romney spoke to Chrisiana Vaughn, 15, from Skyline High School, and Alexis Foreman, 17, from Oakland Unity High School. Both participate in a Girls Inc. group at East Oakland's Concordia Park that is currently researching hypersexualization and rape culture.
She also spoke to Dalaijah White, 16; Tamia Holmes, 16; Naje'e McDonald, 17; and Gianna Smith, 17. They're all FLY girls (First Love Yourself) at McClymonds High School. The group is "designed to teach young ladies to love yourself no matter what."
"African American girls, it happens to us so often, it's just a part of our daily lives. So, if it didn't happen ... it'd be weird. But I feel like we would be able to walk around the school without our backpacks hanging down low to cover us, you know? Or having to be aware of who's around you all the time."
Click the audio player above to listen to the full story.