How rescinding DACA will impact the Bay Area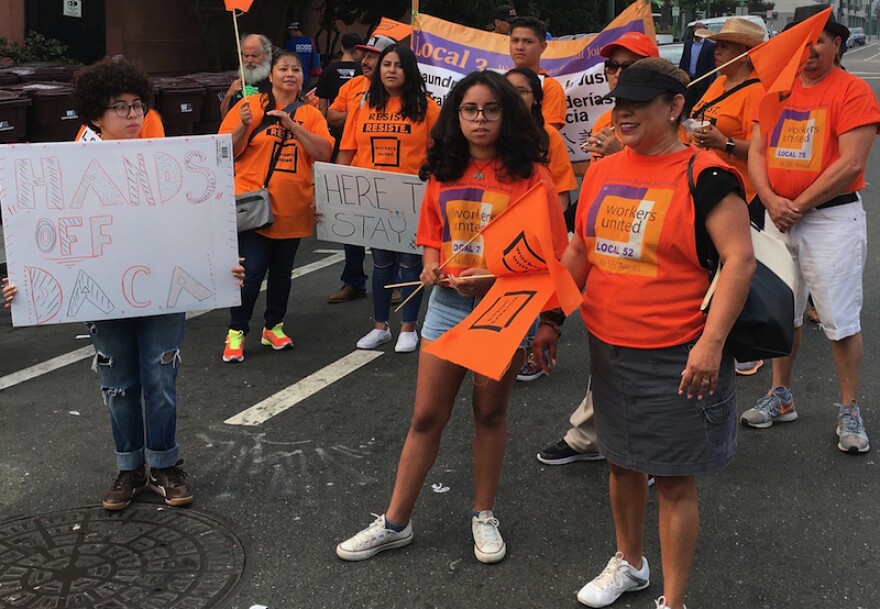 Today the Trump Administration announced plans to phase out the Deferred Action for Childhood Arrivals program, or DACA, which was created by an executive order signed by President Obama.
The Immigrant Legal Resource Center, based in San Francisco, issued a community advisory last week about the pending phase-out, entitled, "What do I need to know if the DACA program ends?"The document details information about work permits, ID cards, travel and rights under the Constitution.
One of its authors, Immigrant Legal Resource Center Deputy Director Sally Kinoshita, spoke with KALW's News Director Ben Trefny following this morning's announcement of the DACA shutdown.
KINOSHITA: The immigrant community is in a panic right now. They're really feeling like many communities, poor communities, and communities of color, that they're in the crosshairs of this administration.
Click the audio player above to listen to the full interview.
(Editor's note: The 400,000 people who have benefited from DACA include people who have been renewed for DACA. That is the number of total approvals USCIS gives for California. But the numbers of people who benefited is closer 222,000.)