Fairfield Edition: March 25, 2021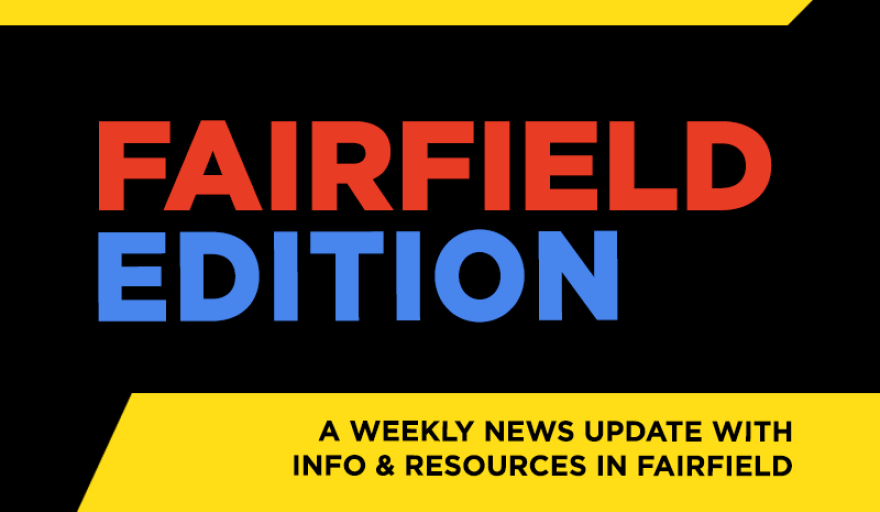 On Monday, Fairfield City hall reopened to the public. It's now open during regular business hours (8-5:30pm) Monday through Thursday, and closed and on Fridays.
On Monday, the Fairfield-Suisun Unified School District welcomed kindergarten students back to the classroom.
Students can bring home the bacon! The Fairfield PAL (Police Activities League) and the Food Bank of Solano have started a new program where local students can pick up free food from the Fairfield PAL. Call 707-422-6288 to schedule a pick-up.
Food is Free Solano
- Connecting local neighborhoods in Solano County with easy-to-access free food from its many food standsIf Solano County residents have fruit trees with a surplus of fresh fruits they'd like to share with the community, they can register with Food is Free Solano's Gleaning Project and a team of volunteers will come pick fruit and redistribute it to people in need.
They can sign up here to share their harvest or volunteer to pick fruits: https://foodisfreesolano.org/gleaning
Solano County Baseball has opened sign-ups for for the children's summer league. Sign-ups are Wednesdays, March 31 and April 7, 14, and 21, from 6:30-8pm until full at Hank & Hazel's, 501 Merchant St., Vacaville.
The Uncuffed team, producing stories as part of a vocational and rehabilitative training program at Solano and San Quentin State Prisons, was awarded the Community Journalism Award from the Society of Professional Journalists of Northern California last night at an event attended by well over 100 of this vast region's top journalists. You can hear the deep, heartfelt stories that have earned the Uncuffed team many awards by going to weareuncuffed.org. And the team is now hiring for a Sound Design instructor to work with incarcerated audio journalists. Apply here.
Click the play button above to listen to the live newscast with info & resources in Fairfield.