BART, SFMTA Cut Service As Bay Area Shelters In Place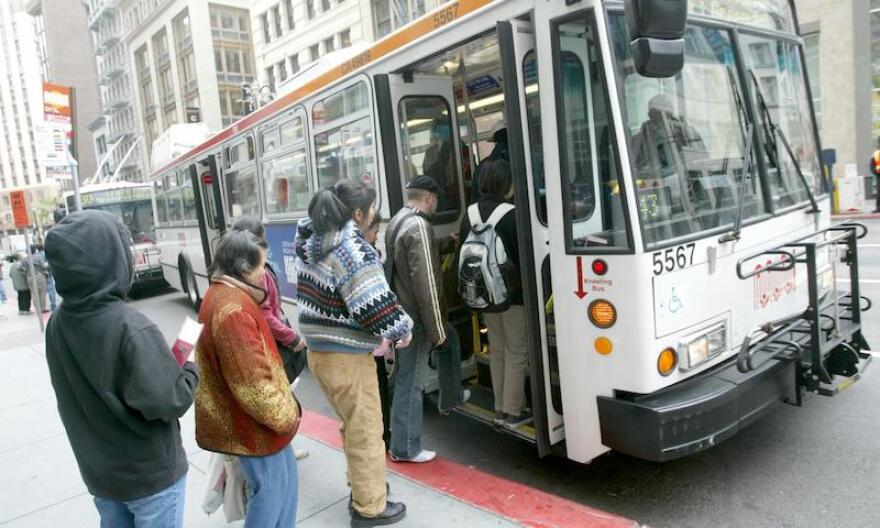 The San Francisco Municipal Transportation Agency is stripping down its MUNI bus service to just 17 lines it deems essential for workers to get across the city.
On its blog, the agency said that these routes will still provide service within one mile of all San Franciscans and continue to serve San Francisco's medical facilities and the people who need public transit the most.

Meanwhile BART will reduce its service to only run trains every half hour starting Wednesday.
Go to the SFMTA and BART's websites to learn more.
I spoke with Bob Allen, a transportation justice advocate for the Oakland nonprofit Urban Habitat: He says research shows that about a third of essential workers in the Bay Area use public transit to get to work. He understands that transit agencies are trying to balance public health needs with service, but the question is how seniors and people with disabilities will get around right now.
And, he adds: "I think the Covid crisis points out a few things about the state of transportation in the Bay Area. It's not just an issue of what BART and MUNI does now. There's a lack of regional co-ordination between agencies to move around the Bay Area."
Bay Area agencies didn't restore funding and service to their prior levels in the wake of the 2008 financial crisis, he noted, and that shouldn't happen this time around, he said.