Radio Ambulante: El exilio de Manuel Zelaya / The Exile of Manuel Zelaya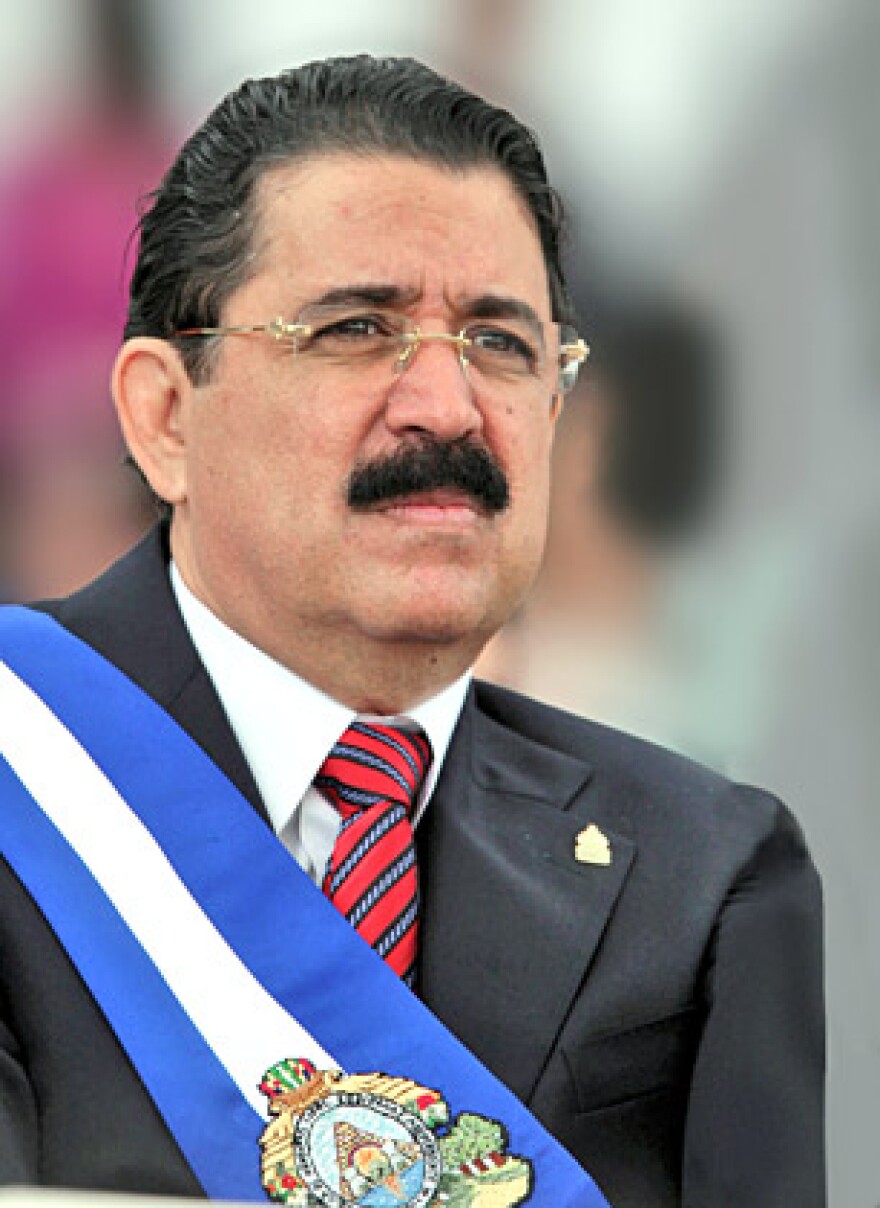 Honduras is in the news these days for winning the most undesired title of murder capital of the world.
But in 2009, the headlines coming out of Honduras were about the coup of then-president Manuel Zelaya.
The story of his coup was heard around the world, but Zelaya's personal story is far less known. Annie Murphy traveled to Honduras to speak with Zelaya himself, and hear his version of the story we all think we know.
El golpe de estado que acabó la presidencia de Manuel Zelaya en 2009 fue una noticia mundial, pero su historia personal es menos conocida. Annie Murphy viajó a Tegucigalpa para hablar con Zelaya y escuchar su versión de una historia que todos creemos conocer.
Please Note: This story is in Spanish and is an episode of Radio Ambulante, a new Spanish-language podcast produced at KALW. Go to the Radio Ambulante's program page to learn more.