SF Gig Workers Need More Protections, City Report Says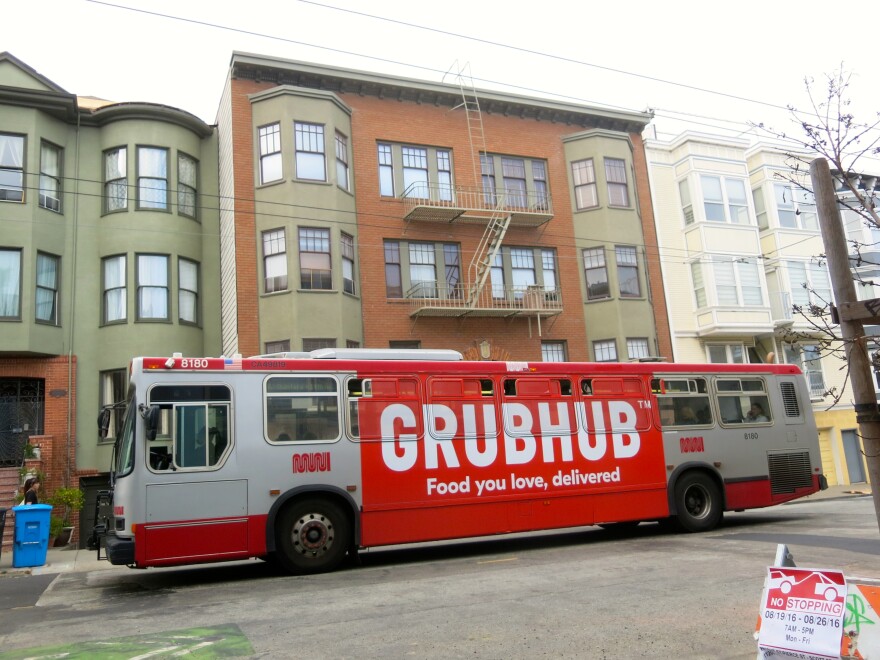 San Francisco officials are recommending more protections for gig workers, after seeing new data about the devastating impacts of COVID-19.
A study ordered by the Local Agency Formation Commission, a San Francisco regulatory body, has revealed that most of the city's gig workers lost the majority of their income in the wake of the coronavirus pandemic. And most want local officials to do more to protect them.
The report surveyed hundreds of gig workers about employment conditions and the specific impacts of COVID-19. Most said gig work was their primary source of income, and that they work full-time.
Yet a fifth have no health insurance. Most reported having trouble accessing bathrooms. And just 16 percent felt their employer was offering reasonable protections from the virus.
In response, city regulators recommend several new policies, according to the San Francisco Examiner. Those include establishing a minimum wage for gig workers, and setting up bathrooms.
The commision, which includes both supervisors and members of the public, will meet Friday to discuss what to recommend to the full Board of Supervisors.