Almanac - 3/1/19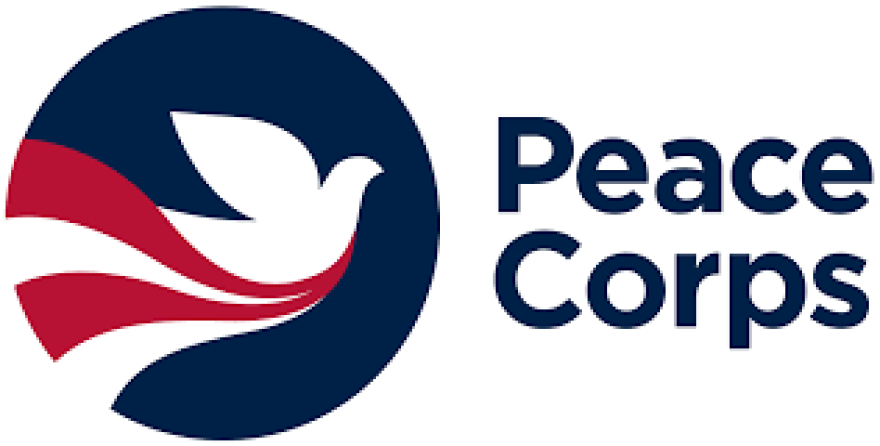 The Peace Corps was established on this day by JFK in 1961.
Today is Friday, March 1, 2019, the 60th day of the year. 19 days until spring, and a mere 613 days until the next presidential election.
Sunrise: 6:41am
Sunset: 6:03pm ...giving us 11 hours and 22 minutes of daylight. 28% of the now waning moon now visible, rising at 3:48am.
Tides at the Golden Gate
High: 7:40am/9:55pm
Low: 1:45am/2:41pm
Special celebrations & commemorations today…
Anti-Japanese Uprising Day - North Korea
Independence Movement Day - South Korea
Baba Marta - Bulgaria
Heroes' Day - Paraguay
Instauration de la Republique - Switzerland
International Women of Color Day
International Day of the Seal
Memorial Day - Marshall Islands
National Independence Day - Bosnia-Herzegovina
St. David's Day United Kingdom
Yap Day (Yap) - Micronesia
Labour Day (Western Australia) - Australia
National Pig Day - US
Martisor - Romania
St. David's Day - Christianity
Asiatic Fleet Memorial Day
Dress in Blue Day
Employee Appreciation Day
Endometriosis Day or Wear Yellow Day
Free Dentistry Day
National Black Women in Jazz & The Arts Day
National Day of Unplugging
National Horse Protection Day
National Peanut Lovers Day
National Salesperson Day
National Speech and Debate Education Day
NEA's Read Across America Day
Plan a Solo Vacation Day
Refired, Not Retired Day
Self-injury Awareness Day
World Compliment Day
World Day of Prayer
Zero Discrimination Day
National Peanut Butter Lover's Day
On this day in…
1498 - Vasco de Gama landed at what is now Mozambique on his way to India.
1562 - In Vassy, France, Catholics massacred over 1,000 Huguenots. The event started the First War of Religion.
1692 - In Salem Village, in the Massachusetts Bay Colony, the Salem witch trials began. Four women were the first to be charged.
1781 - In America, the Continental Congress adopted the Articles of Confederation.
1784 - In Great Britain, E. Kidner opened the first cooking school.
1790 - The U.S. Congress authorized the first U.S. census.
1803 - Ohio became the 17th U.S. state.
1810 - Sweden became the first country to appoint an Ombudsman, Lars August Mannerheim.
1811 - Egyptian ruler Mohammed Ali massacred the leaders of the Mameluke dynasty.
1815 - Napoleon returned to France from the island of Elba. He had been forced to abdicate in April of 1814.
1845 - U.S. President Tyler signed the congressional resolution to annex the Republic of Texas.
1862 - Prussia formally recognized the Kingdom of Italy.
1864 - Louis Ducos de Hauron patented a machine for taking and projecting motion pictures. The machine was never built.
1867 - Nebraska became the 37th U.S. state.
1869 - Postage stamps with scenes were issued for the first time.
1872 - The U.S. Congress authorized the creation of Yellowstone National Park. It was the world's first national park.
1873 - E. Remington and Sons of Ilion, NY, began the manufacturing the first practical typewriter.
1879 - The library of Hawaii was established.
1890 - "Literary Digest" was available for the first time.
1896 - The Battle of Adowa began in Ethiopia between the forces of Emperor Menelik II and Italian troops. The Italians were defeated.
1900 - In South Africa, Ladysmith was relieved by British troops after being under siege by the Boers for more than four months.
1907 - In Odessa, Russia, there were only about 15,000 Jews left due to evacuations.
1907 - In Spain, a royal decree abolished civil marriages.
1907 - In New York, the Salvation Army opened an anti-suicide bureau.
1911 - Industrialist Henry Frick acquired Velasquez's "Portrait of King Philip IV."
1911 - Jose Ordonez was elected President of Uraguay.
1912 - Captain Albert Berry made the first parachute jump from a moving airplane.
1924 - Disney released the first Alice Comedy entitled "Alice's Day at Sea."
1927 - The Bank of Italy became a National Bank.
1932 - The 22-month-old son of Charles and Anne Lindbergh was kidnapped. The child was found dead in May.
1937 - U.S. Steel raised workers' wages to $5 a day.
1937 - In Connecticut, the first permanent automobile license plates were issued.
1941 - FM Radio began in Nashville, TN, when station W47NV began operations.
1941 - Bulgaria joined the Axis powers by signing the Tripartite Pact.
1941 - "Duffy's Tavern" debuted on CBS Radio.
1947 - The International Monetary Fund began operations.
1947 - Chinese Premier T.V. Soong resigned.
1949 - Joe Louis announced that he was retiring from boxing as world heavyweight boxing champion.
1950 - Klaus Fuchs was convicted of giving U.S. atomic secrets to the Soviet Union.
1954 - The United States announced that it had conducted a hydrogen bomb test on the Bikini Atoll in the Pacific Ocean. It was the first U.S. test of a dry fuel hydrogen bomb under Operation Castle.
1954 - Five U.S. congressmen were wounded when four Puerto Rican nationalists opened fire from the gallery of the U.S. House of Representatives.
1959 - Archbishop Makarios returned to Cyprus from exile.
1961 - The Peace Corps was established by U.S. President Kennedy.
1962 - Pakistan announced that it had a new constitution that set up a presidential system of government.
1966 - The Soviet probe, Venera 3 crashed on the planet Venus. It was the first unmanned spacecraft to land on the surface of another planet.
1966 - Ghana ordered all Soviet, East German and Chinese technicians to leave the country.
1969 - Mickey Mantle announced his retirement from major league baseball.
1971 - A bomb exploded in a restroom in the Senate wing of the U.S. Capitol. There were no injuries. A U.S. group protesting the Vietnam War claimed responsibility.
1974 - Seven people were indicted in connection with the Watergate break-in. The charge was conspiring to obstruct justice.
1983 - The New Jersey Transit strike began. It ended on April 2.
1984 - The U.S.S.R. performed a nuclear test at Eastern Kazakhstan, Semipalatinsk, U.S.S.R.
1987 - The Boston Celtics defeated Detroit 112-102 to post their 2,235th NBA win.
1987 - S&H Green Stamps became S&H Green Seals. The stamps were introduced 90 years earlier.
1988 - Soviet troops were sent into Azerbaijan after ethnic riots between Armenians and Azerbaijanis.
1989 - In Washington, DC, Mayor Barry and the City council imposed a curfew on minors.
1990 - In Cairo, 16 people were killed in a fire at the Sheraton Hotel.
1992 - Bosnian Serb snipers fired upon civilians after a majority of the Moslem and Croatian communities voted in favor of Bosnia's independence.
1992 - King Fahd of Saudi Arabia announced major political reforms that ceded some powers after 10 years of disciplined rule.
1992 - Bosnian Muslims and Croats voted to secede from Yugoslavia.
1993 - The U.S. government announced that the number of food stamp recipients had reached a record number of 26.6 million.
1994 - Israel released about 500 Arab prisoners in an effort to placate Palestinians over the Hebron massacre.
1995 - The European Parliament rejected legislation that would have allowed biotechnology companies to patent new life forms.
1995 - Yahoo! was incorporated.
1996 - In Kuala, Lumpur, construction was completed for the Petronas Towers.
1999 - The Angolan Embassy in Lusaka, Zambia, exploded. Four other bombs went off in the capital.
1999 - In Uganda, eight tourists were brutally murdered by Hutu rebels.
1999 - Bertrand Piccard and Brian Jones began their attempt to circumnavigate the Earth in a hot air balloon non-stop. They succeeded on March 20, 1999.
2002 - Operation Anaconda began in eastern Afghanistan. Allied forces were fighting against Taliban and Al Quaida fighters.
2003 - In New York, a $250,000 Salvador Dali sketch was stolen from a display case in the lobby at Rikers Island jail. On June 17, 2003, it was announced that four corrections officers had surrendered and pled innocent in connection to the theft. The mixed-media composition was a sketch of the crucifixion.
2003 - In the U.S., approximately 180,000 personnel from 22 different organizations around the government became part of the Department of Homeland Security. This completed the largest government reorganization since the beginning of the Cold War.
2003 - Khalid Shaikh Mohammed was captured by CIA and Pakistani agents near Islamabad. He was the suspected mastermind behind the terrorist attacks on the United States on September 11, 2001.
Today's birthday celebrants include (or included)...
William Dean Howells 1837 - Author
Augustus Saint-Gaudens 1848
Glenn Miller 1904 - Bandleader
David Niven 1910 - Actor ("The Guns of Navarone")
Ralph Waldo Ellison 1914 - Author, essayist
Harry Caray 1914 - Baseball broadcaster
Robert Lowell 1917 - Poet
Yitzhak Rabin 1922 - Israeli politician
William Gaines 1922 - Publisher ("MAD Magazine")
Michael Flanders 1922 - Songwriter, comedian (Flanders and Swann)
Deke (Donald) Slayton 1924 - Astronaut
Robert Clary 1926 - Actor ("Hogan's Heroes")
Pete Rozelle 1926 - Football player
Harry Belafonte 1927 - Singer, actor
Benny Powell 1930 - Musician
Joan Hackett 1934 - Actress
Robert Conrad 1935 - Actor
Jerry Fisher 1942 - Musician (Blood Sweat & Tears)
Roger Daltrey 1944 - Musician (The Who)
Mike D'Abo 1944 - Musician (Manfred Mann)
Dirk Benedict 1945 - Actor ("The A-Team", "Battlestar Galactica")
Tony Ashton 1946 - Musician (Ashton Gardner & Dyke)
Alan Thicke 1947 - Actor, songwriter
Brian Winters 1952 - Basketball player
Ron Howard 1954 - Producer, actor ("The Andy Griffith Show", "Happy Days")
Catherine Bach 1954 - Actress (TV's "The Dukes of Hazzard")
Janis Gill 1954 - Musician (Sweethearts of the Rodeo)
Jimmy Fortune 1955 - Musician (Statler Brothers)
Timothy Daly 1956 - Actor ("Diner", "Wings", "The Fugitive")
Nik Kershaw 1958 - Musician
Bill Leen 1962 - Musician (Gin Blossoms)
Ron Francis 1963 - Hockey player
Thomas Anders 1963 - Musician (Modern Talking)
John David "JD" Collum 1966 - Actor
George Eads 1967 - Actor ("CSI")
Javier Bardem 1969 - Actor ("No Country for Old Men")
Ryan Anthony Peake 1973 - Guitarist (Nickelback)
Chris Webber 1973 - Basketball player
Mark-Paul Gosselaar 1974
Jensen Ackles 1978 - Actor ("Supernatural")
Kesha (Kesha Sebert) 1987 - Singer
Justin Bieber 1994 - Singer