Dear Donald Trump: "You may think you have all the power. You are wrong."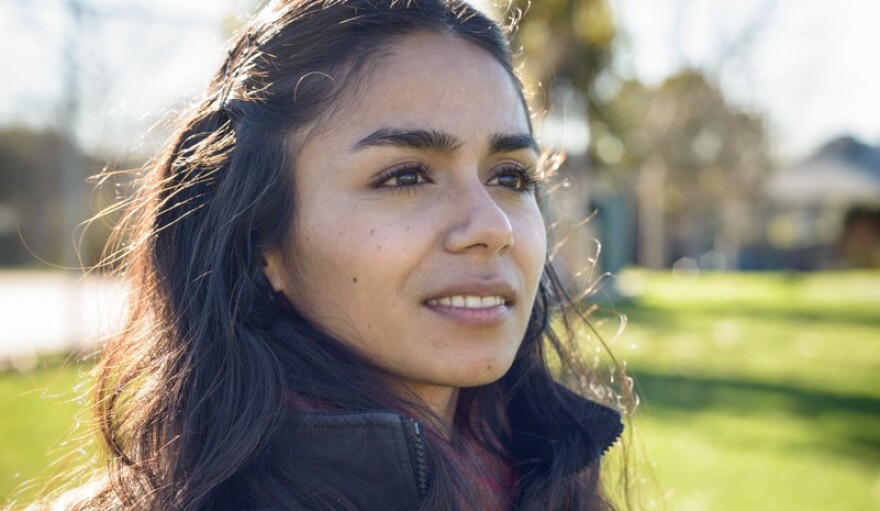 This Saturday, millions of people will take to the streets in cities across the country in concert with the Women's March on Washington.
Here in Oakland and San Francisco, more than 140,000 people have RSVP'ed on Facebook for local marches to "stand together, recognizing that defending the most marginalized among us is defending all of us."
In response to these marches, KALW and the East Bay Express invited women from throughout the Bay Area to send us their "Letters to Trump." We received several dozen thoughtful, moving, personal essays from women from all over Northern California. Read the letters at EastBayExpress.com.
Crosscurrents is also broadcasting a selection of essays Jan. 17 through Jan. 23. Listen to two of them by clicking the audio player above.
Ella Holton-McCoy, 19, of Berkeley says she decided to write in after her mom told her about the project. She's an education major at San Diego State.
HOLTON-MCCOY: People are looking to you to lead the country, not tear it apart.
Richa Pokhrel, 30, lives in Oakland and writes a blog for Nepali women called Nepali Chori.
POKHREL: I want to thank you for awakening something in me that was hidden. I want to thank you for bringing out the warrior that has been dormant.
The following people contributed to this project:
Nick Miller, East Bay Express Editor in Chief
Jen Chien, Crosscurrents Managing Editor
Julie Caine, Crosscurrents Managing Producer
James Rowlands, Crosscurrents Sound Engineer
Olivia Henry, Crosscurrents Engagement Manager