DEADLINE TONIGHT: Send us your "Letters to Trump"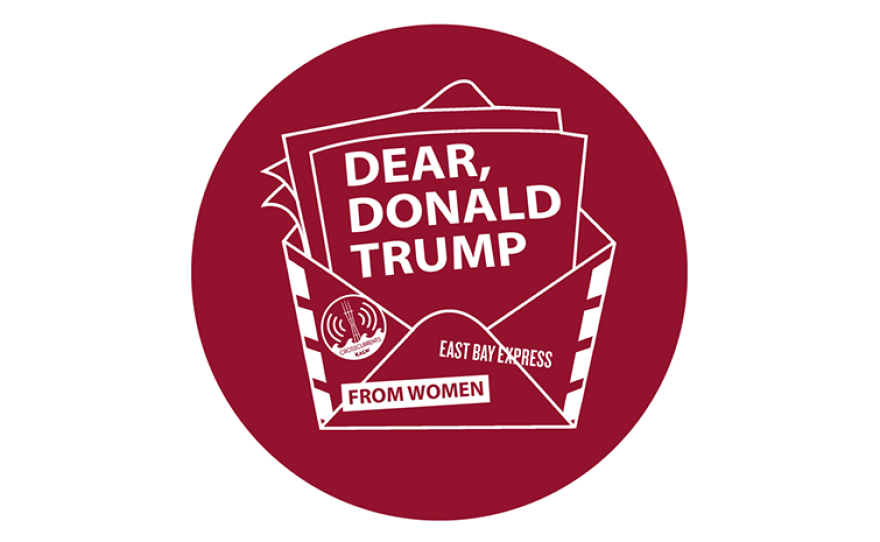 "Donald Trump," by Flickr user Greg Skidmore. Used under Creative Commons license CC BY-SA 2.0.
The deadline for submitting an essay has been extended to Jan. 11. See details below!
On Jan. 21, the Women's March on Washington is expected to draw tens of thousand people to the U.S. Capitol following Donald Trump's inauguration. Related rallies are scheduled in cities nationwide. Organizers say the goal of these actions is to send a message to the new administration that "women's rights are human rights."
In response to these planned marches, KALW and the East Bay Express invite women from throughout the Bay Area to send us their "Letters to Trump." We will broadcast and publish a selection of these letters during the week before the Women's March.
Our hope is to celebrate the voices of local women of all backgrounds and beliefs — oh, and we're going to send these letters to the White House, too.
Please submit your name, contact information, and your "Letter to Trump" using the submission form below. There is a 400-word limit on letters. Deadline has been extended to Jan. 11 at midnight P.T.
Please email LettersToTrump@EastBayExpress.com with any questions.