Almanac - Wednesday 7/24/19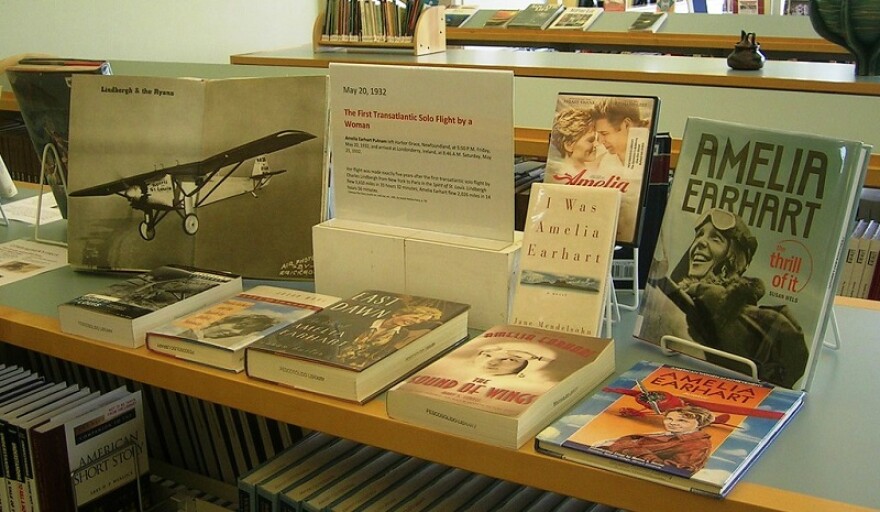 Good Morning. Today is Wednesday, the 24th of July of 2019...
It is the 205th day of the year.
There are 160 days remain until the end of the year,
and 468 days until presidential elections Tuesday November 3, 2020
(1 year 3 months and 11 days from today)
The sun rises this morning at 6:07 am
and the sun sets will be at 8:25 pm.
We will have 14 hours and 18 minutes of daylight today.
The first high tide was at 5:05 am
The only low tide of the day will be at 10:57 am.
Solar noon will be at 1:16 pm
and the final high tide at 5:59 pm.
Last Quarter Moon later today at 6:18 pm
We'll have a New Moon in 7 days on Wednesday the 31st of July of 2019 at 8:12 pm
First Quarter Moon in 14 days Wednesday the 7th of August of 2019 at 10:31 am
Full Moon in 21 days on a Thursday the 15th of August of 2019 at 5:29 am
Today is…
Today is also…
Police Day in Poland
Simón Bolívar Day in Ecuador, Venezuela, Colombia, and Bolivia
If today is your birthday, Happy Birthday To You! You share this day with…
1783 – Simón Bolívar, Venezuelan commander and politician, 2nd President of Venezuela (d. 1830)
1802 – Alexandre Dumas, French novelist and playwright (d. 1870)
1897 – Amelia Earhart, American pilot and author (d. 1937)
1900 – Zelda Fitzgerald, American author and poet (d. 1948)
1920 – Bella Abzug, American lawyer and politician (d. 1998)
1935 – Pat Oliphant, Australian cartoonist
1946 – Gallagher, American comedian and actor
1951 – Lynda Carter, American actress
1957 – Pam Tillis, American singer-songwriter, guitarist, and actress
1964 – Barry Bonds, American baseball player
…and on this day in history….
1701 – Antoine de la Mothe Cadillac founds the trading post at Fort Pontchartrain, which later becomes the city of Detroit.
1823 – Afro-Chileans are emancipated.
1823 – In Maracaibo, Venezuela, the naval Battle of Lake Maracaibo takes place, where Admiral José Prudencio Padilla defeats the Spanish Navy, thus culminating the independence for the Gran Colombia.
1847 – After 17 months of travel, Brigham Young leads 148 Mormon pioneers into Salt Lake Valley, resulting in the establishment of Salt Lake City.
1847 – Richard March Hoe, American inventor, patented the rotary-type printing press.
1911 – Hiram Bingham III re-discovers Machu Picchu, "the Lost City of the Incas".
1935 – The Dust Bowl heat wave reaches its peak, sending temperatures to 109 °F (43 °C) in Chicago and 104 °F (40 °C) in Milwaukee.
1937 – Alabama drops rape charges against the "Scottsboro Boys".
1950 – Cape Canaveral Air Force Station begins operations with the launch of a Bumper rocket.
1959 – At the opening of the American National Exhibition in Moscow, U.S. Vice President Richard Nixon and Soviet Premier Nikita Khrushchev have a "Kitchen Debate".
1966 – Michael Pelkey makes the first BASE jump from El Capitan along with Brian Schubert. Both came out with broken bones. BASE jumping has now been banned from El Cap.
1967 – During an official state visit to Canada, French President Charles de Gaulle declares to a crowd of over 100,000 in Montreal: Vive le Québec libre! ("Long live free Quebec!"); the statement angered the Canadian government and many Anglophone Canadians.
1969 – Apollo program: Apollo 11 splashes down safely in the Pacific Ocean.
1974 – Watergate scandal: The United States Supreme Court unanimously ruled that President Richard Nixon did not have the authority to withhold subpoenaed White House tapes and they order him to surrender the tapes to the Watergate special prosecutor.
1987 – Hulda Crooks, at 91 years of age, climbed Mt. Fuji. Crooks became the oldest person to climb Japan's highest peak.