KALW Almanac - Thursday 11/9/17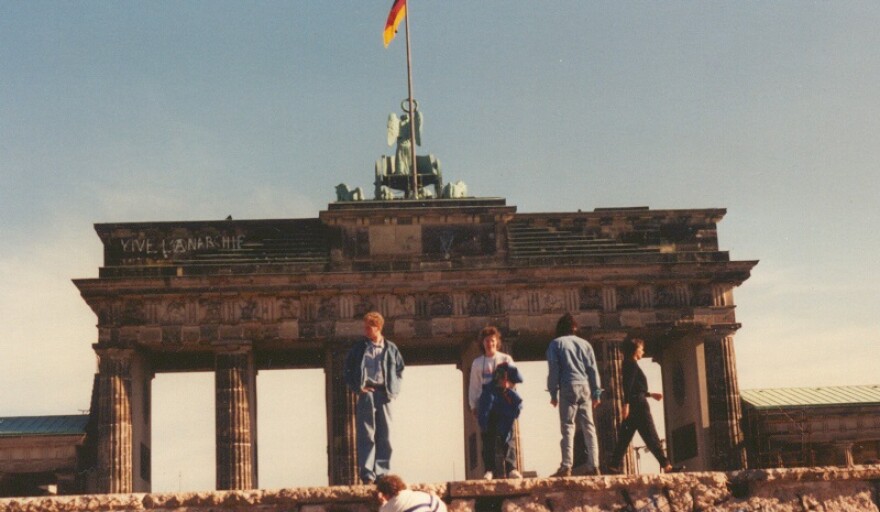 Today, Thursday, the 9th of November of 2017 is the 313th day of the year...
There are 52 days remaining until the end of the year
362 days until mid-term elections Tuesday November 6, 2018
(11 months and 28 days from today)
1090 days until presidential elections Tuesday November 3, 2020
( 2 years 11 months and 25 days from today)
The sun will rise at 6:45 am
and the sun will set at 5:02 pm.
Today we will have 10 hours and 17 minutes of daylight.
The solar noon will be at 11:53 am.
The first high tide was at 4:17 am
and the next high tide will be at 3:02 pm.
The first low tide will be at 9:11 am
and the next low tide at 9:51 pm.
The Moon is 64.6% illuminated; a Waning Gibbous moon
Moon Direction: ↑ 194.58° SSW
Moon Altitude: 69.77°
Moon Distance: 229690 mi
Next New Moon: Saturday November 18, 2017 at 3:42 am
Next Full Moon: Sunday December 3, 2017 at 7:46 am
Next Moonset: Today at 12:16 pm
Today is…
The November Nine is the name used to refer to the final nine contestants, or final table, at the Main Event of the World Series of Poker (WSOP) from 2008 to 2016.
It's also…
Birthday of Muhammad Iqbal (Pakistan)
Day of the Skulls (Dia de los ñatitas) (Bolivia)
Independence Day (Cambodia), celebrates the independence of Cambodia from France in 1953.
Inventors' Day (Germany, Austria, Switzerland)
Schicksalstag (Germany)
World Freedom Day (United States)
National Flag Day (Azerbaijan)
If today is your birthday
1886 – Ed Wynn, American actor (d. 1966)
1914 – Hedy Lamarr, Austrian-American actress and inventor (d. 2000)
1918 – Spiro Agnew, American soldier, lawyer, and politician, 39th Vice President of the United States (d. 1996)
1922 -- Dorothy Dandridge, American actress and pianist
1928 – Anne Sexton, American poet and academic (d. 1974)
1934 – Carl Sagan, American astronomer, astrophysicist, and cosmologist (d. 1996)
1936 – Mary Travers, American singer-songwriter (d. 2009)
1938 – Ti-Grace Atkinson, American author and critic
1941 – Tom Fogerty, American singer-songwriter and guitarist (d. 1990)
1951 – Lou Ferrigno, American bodybuilder and actor
1968 – Colin Hay, English political scientist, author, and academic
1970 – Scarface, American rapper and producer
1970 – Susan Tedeschi, American singer-songwriter and guitarist
On this day in history…
1918 – Kaiser Wilhelm II of Germany abdicates after the German Revolution, and Germany is proclaimed a Republic.
| | |
| --- | --- |
| | 1935 – United Mine Workers president John L. Lewis and other labor leaders formed the Committee for Industrial Organization. |
1965 – Several U.S. states and parts of Canada are hit by a series of blackouts lasting up to 13 hours in the Northeast blackout of 1965.
1967 – The first issue of Rolling Stone magazine is published.
1985 – Garry Kasparov, 22, of the Soviet Union becomes the youngest World Chess Champion by beating fellow Soviet Anatoly Karpov.
1989 – Fall of the Berlin Wall: East Germany opens checkpoints in the Berlin Wall, allowing its citizens to travel to West Berlin.
1998 – Capital punishment in the United Kingdom, already abolished for murder, is completely abolished for all remaining capital offences.