Media Roundtable: A New Chapter Of The War In Syria & PG&E's Long Record of Run-Ins With Regulators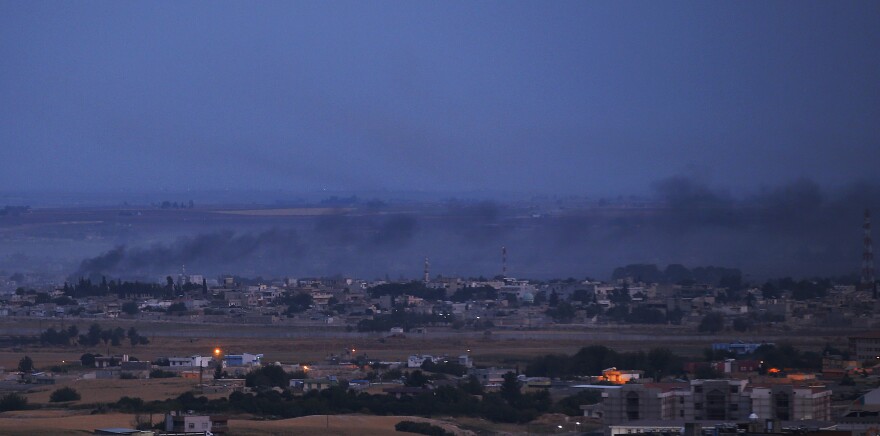 On the next Your Call's media roundtable, we'll discuss the humanitarian crisis in the Kurdish-controlled areas in northern Syria. According to reports, more than 275,000 people have fled their homes since the Turkish offensive began on October 9.
We'll also discuss a Wall Street Journal investigation that reveals how, for more than two decades, PG&E misled regulatory authorities, withheld required information, didn't follow through on promised improvements, engaged in improper back-channel communications with regulators or obstructed an investigation.
Guests:
Lindsey Hilsum, Channel 4 News International Editor and author of In Extremis: The Life of War Correspondent Marie Colvin
Rebecca Smith, award winning national energy reporter for the Wall Street Journal
Web Resources:
Channel 4: Dozens of civilians killed and injured in Turkish attacks in Syria
The Guardian: Shifting frontlines intensify Syria's humanitarian crisis
Wall Street Journal: PG&E's Long Record of Run-Ins With Regulators: A 'Cat and Mouse Game'
The New York Times: 'This Did Not Go Well': Inside PG&E's Blackout Control Room
San Francisco Chronicle: PG&E employees wined and dined just before mass power outages
https://www.youtube.com/watch?time_continue=436&v=00ATCBUTQ_k