City Visions: Which Vitamins and Dietary Supplements Should You Be Taking?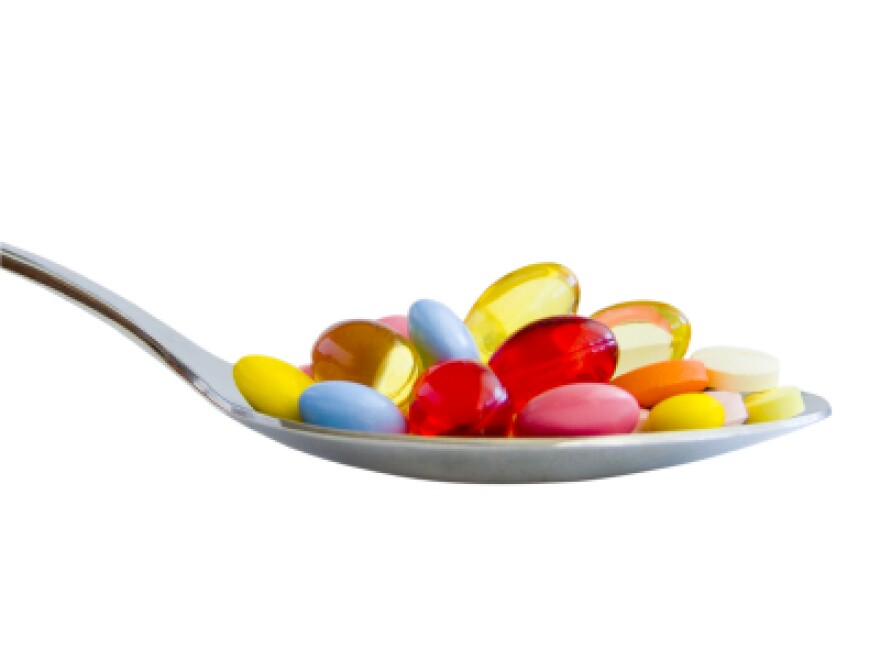 January 26, 2015: Are you confused by conflicting studies about what vitamins and supplements to take? From improving your memory and preventing heart attacks to strengthening the immune system and reducing cancer risks, the promises can be big. But do these supplements live up to the hype? And when can they actually cause harm?
A panel of local doctors will help make sense of vitamins and supplements, leaving you more informed to decide what - if anything - you should be taking.
Guests:
Jeffrey Tice, Ph.D. - Internist and Associate Professor, UCSF School of Medicine
Tieraona Low Dog, Ph.D. - Chair: US Pharmacopeia Dietary Supplements/Botanicals Expert Admission Panel. Author of Healthy at Home:  Get Well and Stay Well Without Prescriptions.
Christopher Gardner, Ph.D. - Professor of Medicine at Stanford Prevention Research Center, Director of Nutrition Studies.
Producer: Wendy Holcombe
Resources:
Dr. Jeffrey Tice on UC TV Vitamin and Supplements:  An Evidence-Based Approach
National Institutes of Health Vitamin and Mineral Fact Sheet
Dr. Andrew Weil's Personal Vitamin Routine
Excerpts:
Dr. Gardner: "Vitamins fall under the umbrella of food, so they are not regulated as drugs."
Dr. Low Dog on vitamin deficiencies seen in the United States: "We know that 10% of people over the age of 1 in the United States are deficient in vitamin B6...Mexican-American children (or Hispanic children) have a relatively high rate of iron deficiency/anemia and so do reproductive age women."
Dr. Gardner on why low Vitamin D is bad: "It has been associated with a number of poor health outcomes. I think the challenge is it's been associated, not proven...There aren't really many food sources...Fortified milk...it's more in seafood, and fish, but if you are not a fish-consuming person - if you are landlocked and you don't like fish - there are really very few sources, but it is a unique vitamin because everybody makes it in the sun. When the sunlight's rays hit your skin, it actually takes the cholesterol that is in the cell membrane of your skin, converts it into a precursor of vitamin D, which goes into your body, your liver and kidney...but not everyone gets enough sun, not everyone is at the right latitude. We have elders staying inside all the time, we have people slathering sunblock on their kids...it is one of the ones I am most interested in its supplement form because there are such few actual food sources when it is not just fortified."
Dr. Tice on Vitamin D: "This is one of the few areas where recommending a supplement is the right thing to do...we just recommend that everyone needs a supplement, particularly older individuals at risk for Osteopenia and Osteoporosis."