Bay Area Beats: Jazz legend Bobby Hutcherson passes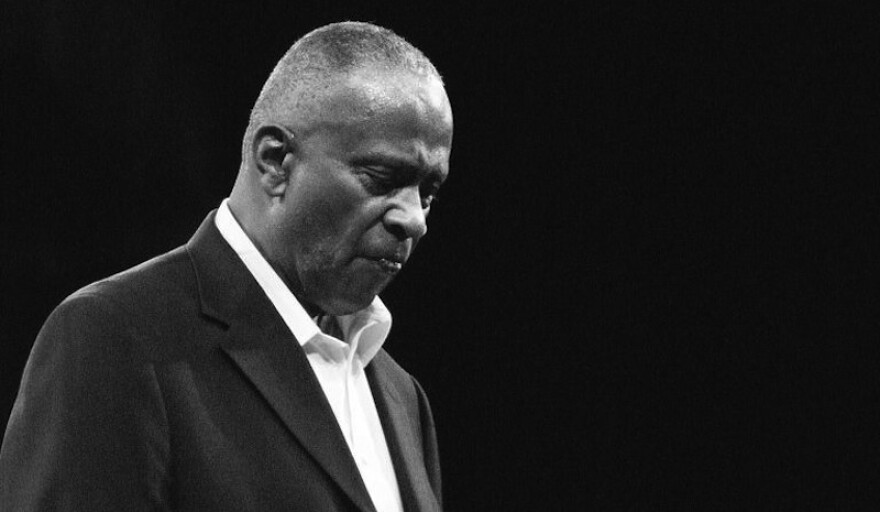 Bobby Hutcherson, the jazz legend and internationally renowned vibraphonist, passed away last week. He was 75. A few years ago, KALW's Ben Trefny joined reporter David Ross at Bobby's home near the coast in Montara. They talked about music and life and things larger than life. The result was this piece Ben and David produced about Bobby for our series Bay Area Beats.
BOBBY HUTCHERSON: The main thing is that that energy, that person, that spirit, long after they die is going to always be remembered just like a ripple, a splash of water. You know that ripple goes on forever.
BOBBY HUTCHERSON: You hear that? There's a scale outside that's going on right now. There's wind blowing through the trees, the sound of the ocean, the colors in the spectrum on this sunny day. As each plant grows, there's a song that's being played right now.
That's one of the reasons why I like to be here and just be quiet, because there's so much music going on, but you gotta just listen, listen with all the music that's going on around us right now. You listen to your loved ones, the inflections of their voice. There's a lot of birds around here. They're calling, telling you they're getting ready to fly into the backyard. You can hear that airplane go over. It's funny hearing the motor on one side of you be at one pitch and as it goes past, the pitch goes down.
Highway 1 is right when I was writing a lot of fourths and a lot of fifths and intervals of a minor third and a half step.
At the time when I wrote it, there weren't many people writing, technically, that style. You put something else different, then you come up with something new. That's what seemed to happen, especially as I thought about riding up and going back and forth from this town, Montara, to San Francisco, the feeling of driving up Highway 1 to get to there, because of the movement. It kind of gallops, but at a slow pace. I have two tempos going on at the same time. The 6/8 gallops, and melody – that's moving in fours. So, against that, against these two things, you put these two things together to see what happens and they kind of start a little ways away, but they end up together at the end of the paths, at the fork in the road.
A lot of people weren't writing this way. And so when I did this, a lot of people who were reviewing stuff, I always got this thing: "Ah, Hutcherson, he's trying something new again. There he goes. How come you don't do something simple, man?" [laughs]
This story originally aired on January 31, 2011.