What's it going to take to get out of the drought?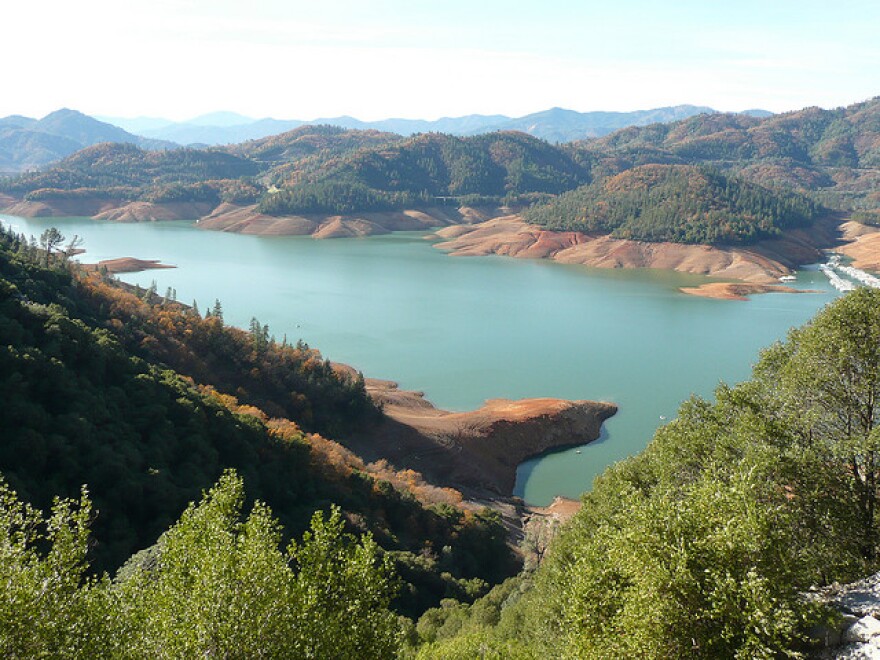 California is entering its fourth year of drought – and it's really starting to show in some of the state's most vital water resources. The Central Valley Project, which supplies water for about a third of California's farmland, recently announced it had no water to give. That means those farmers will have to seek water elsewhere or let fields go fallow. About six percent of available farmland went unplanted last year due to the drought, resulting in more than $1 billion in lost revenue. The dire situation has left farmers and regular folks alike wondering when's it going to end.
KALW's Audrey Dilling has been looking into how much water it would take to get us out of this drought. She joined KALW's Hana Baba in studio to talk about what she learned.
AUDREY DILLING: Right now, the state's two biggest reservoirs, Lake Shasta and Lake Oroville, are around half full. Both of those reservoirs feed into the Delta, which supplies about 23 million people in the state with water, plus farmlands. In an average year those reservoirs hover around three quarters full, so we don't need them to be filled to the brim. But that's still quite a difference.
Click the audio player above to listen to the complete interview.