Reynaldo Cayetano documents Sixth Street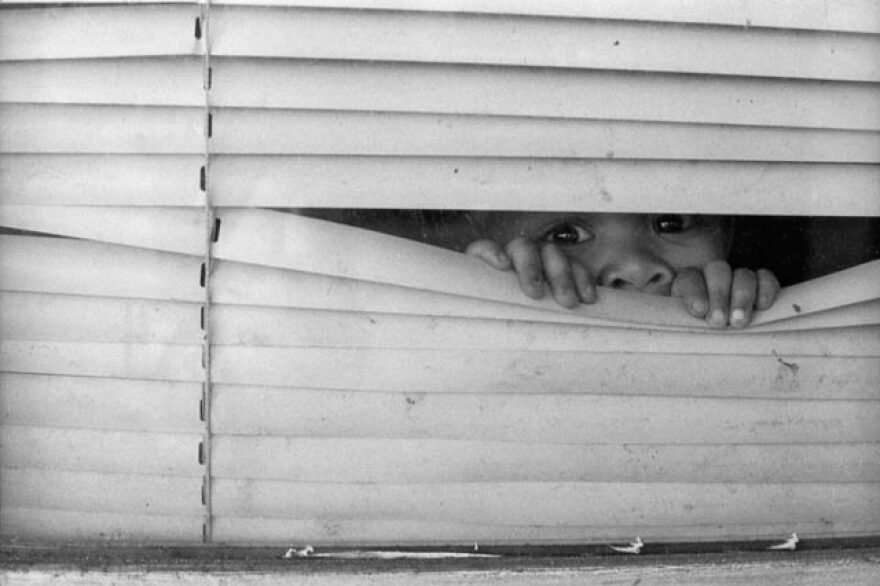 Between the Transbay Transit Tower on First and Mission streets, envisioned to be the west coast's tallest building, and the emerging tech hub anchored by Twitter at 10th and Market Streets, the city is becoming shinier and newer. But almost exactly in between those highly publicized developments is the rough and gritty Sixth Street. Dotted with single room occupancy hotels, Sixth Street has a well-documented history of chronic poverty and crime. It's also the neighborhood where photographer Rey Cayetano grew up.
Cayetano produces pictures of locals living their lives amongst their streets and alleyways, often at their most raw. His images are stark and personal, mostly black and white. He is part of an art collective called Inks of Truth.
"There's been a lot of changes," says Cayetano. "The changes have been dramatic, just aesthetically. Growing up we used to rollerblade around the alleys off of Sixth Street. It used to be all parking lots. It almost felt like an industrial area."
Click the audio player above to hear Cayetano's story.