Keeping jazz fresh through fusion, Rez Abbasi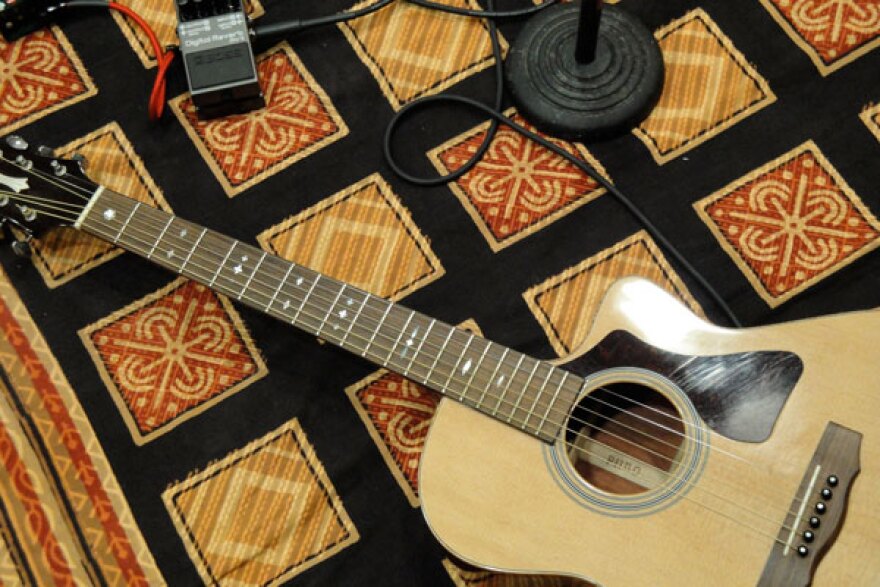 In New York, a new crop of 30-something musicians, whose parents were born elsewhere, are mixing Latin, Balkan, or South Asian music with jazz. One of the best is guitarist Rez Abbasi.
Abbassi was born in Karachi Pakistan but grew up in Southern California. As a youngster he was more enamored of rock than ragas. While South Asian sounds wafted throughout his home, he tried not to pay attention.
"Of course since I was into rock-and-roll, I didn't pay attention to those particular sounds. But, based on nostalgia and what not, when I started listening to Indian classical, truly, I felt something right away," he says.
Abbasi eventually studied music in India and connected with other South Asian jazz musicians living in New York. Regularly he plays with Indian American and non Indian jazz artists who are familiar with South Asian music. That gives them an advantage when they play Abbasi's original compositions.
"There's the flexibility where you know, if I bring in a melody and I'm playing a certain kind of vibrato on it, that is coming from [South Asian] lands, instantly everyone picks up on it," says Abbasi.
Focused on subtlety, his fusion style moves beyond taking traditional melodies from other countries and playing them in a jazz style.
"I like to sort of have the music incubate for a while in me," he says. "I don't want to embed [melodies of Indian classical music] into my music and let anyone hear the sort of disparate influences."