Stanford Health Care To Cut Employee Wages By 20 Percent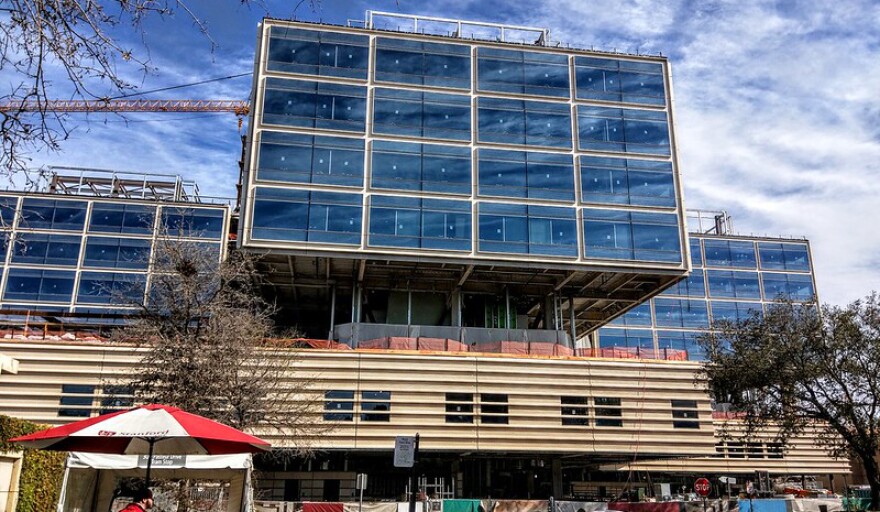 Stanford Health Care is planning system-wide pay cuts and furloughs to roughly 14,000 employees. This comes as embattled hospitals across the country fight the pandemic.
Stanford Health Care's CEO gave employees a few options for reduced pay: take a 20 percent pay cut, take paid time off over the next 10 weeks, or accept a furlough and apply for unemployment. According to the Chronicle, the plan is part of Stanford's "Cost Savings Measure and Initiatives," and will impact employees at three hospitals in the Bay Area.
The reason? Emergency visits are down dramatically, and hospitals have suspended elective surgeries. At the same time, Bay Area hospitals haven't experienced the same dramatic surge of COVID-19 patients seen elsewhere in the country. All of this has led to lower revenue. Hence, the pay cuts.
Several unions are attempting to fight the cuts or barter with the hospital administration. Though, Stanford has said there will be no bargaining. And front line workers are speaking out. An open letter from Stanford workers says that the cuts are "disrespectful to all of us who have been coming to work every day, often without proper protection, putting our lives at risk to care for patients."
Employees also question the impact these cuts might have on the quality of care, especially at such a crucial time.