Friday January 23, 2015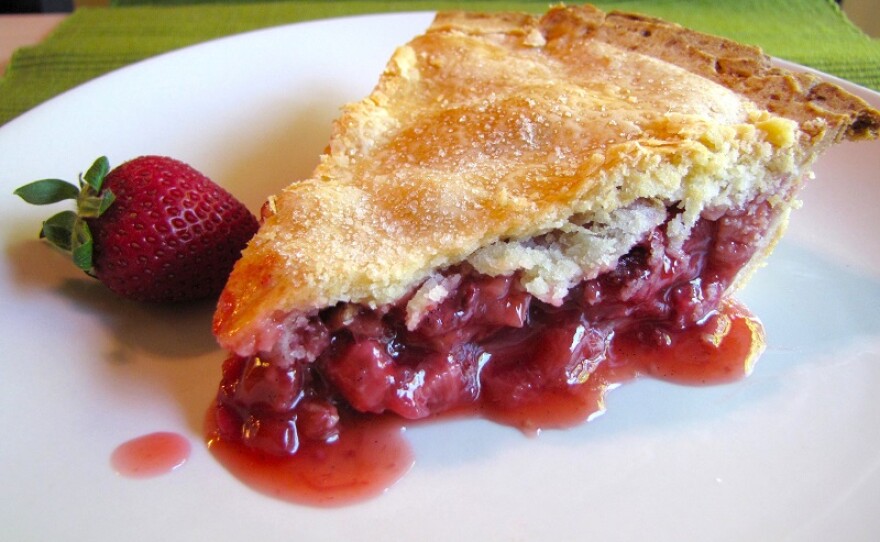 23rd Day of 2015 / 342 Days Remaining
Spring Begins in 56 Days
Sunrise:7:19
Sunset:5:23
10 Hours 4 Minutes
Moon Rise:9:20am
Moon Set:9:34pm
Phase: 15%
Full Moon February 3 @ 3:10pm
Tides
High:1;01am/12:32pm
Low:6:35am/6:59pm
Rainfall:
This Year to Date:15.14
Last Year:2.12
Avg YTD:12.43
Annual Avg:23.80
Holidays
Measure Your Feet Day
National Handwriting Day
National Rhubarb Pie Day
Snowplow Mailbox Hockey Day
Women's Healthy Weight Day
On This Day
1556 --- An earthquake in Shaanxi, China, kills an estimated 830,000 people. Counting casualties is often imprecise after large-scale disasters, especially prior to the 20th century, but this disaster is still considered the deadliest of all time.
1789 --- Georgetown University was established in present-day Washington, D.C.

1849 --- English-born Elizabeth Blackwell became the first woman in America to receive a medical degree, from the Medical Institution of Geneva, N.Y.

1862 --- Agoston Haraszthy de Mokcsa brought 1,400 varieties of grapevines from Europe to California in 1862, and planted the first large vineyard in California in the Sonoma Valley. After the phyloxera blight destroyed much of Europe's vineyards, some of these same vines, now on resistant American root stock, helped save the European wine industries.

1907 --- Charles Curtis, of Kansas, began serving in the United States Senate. He was the first American Indian to become a U.S. Senator. He resigned in March of 1929 to become U.S. President Herbert Hoover's Vice President.

1922 --- At Toronto General Hospital, 14-year-old Canadian Leonard Thompson becomes the first person to receive an insulin injection as treatment for diabetes. Diabetes has been recognized as a distinct medical condition for more than 3,000 years, but its exact cause was a mystery until the 20th century.
1937 --- Seventeen people went on trial in Moscow during Soviet leader Josef Stalin's Great Purge.

1943 --- Duke Ellington and the band played for a black-tie crowd at Carnegie Hall in New York City. It was the first of what was to become an annual series of concerts featuring the the Duke.

1950 --- The Israeli Knesset approved a resolution proclaiming Jerusalem as the capital of Israel.

1957 --- Machines at the Wham-O toy company roll out the first batch of their aerodynamic plastic discs--now known to millions of fans all over the world as Frisbees. The story of the Frisbee began in Bridgeport, Connecticut, where William Frisbie opened the Frisbie Pie Company in 1871. Students from nearby universities would throw the empty pie tins to each other, yelling "Frisbie!" as they let go. In 1948, Walter Frederick Morrison and his partner Warren Franscioni invented a plastic version of the disc called the "Flying Saucer" that could fly further and more accurately than the tin pie plates. After splitting with Franscioni, Morrison made an improved model in 1955 and sold it to the new toy company Wham-O as the "Pluto Platter"--an attempt to cash in on the public craze over space and Unidentified Flying Objects (UFOs). In 1958, a year after the toy's first release, Wham-O--the company behind such top-sellers as the Hula-Hoop, the Super Ball and the Water Wiggle--changed its name to the Frisbee disc, misspelling the name of the historic pie company.

1962 --- Tony Bennett recorded "I Left My Heart in San Francisco" in New York for Columbia Records.

1963 --- Three million gallons of soybean oil flooded streets in Mankato, Minnesota when a storage tank ruptured. Eventually the oil ended up in the Mississippi River. In the spring, more than 10,000 ducks were found dead in the wetlands along the river.

1964 --- Ratification of the 24th Amendment to the U.S. Constitution was completed. This amendment eliminated the poll tax in federal elections.

1968 --- The U.S. intelligence-gathering ship Pueblo is seized by North Korean naval vessels and charged with spying and violating North Korean territorial waters. Negotiations to free the 83-man crew of the U.S. ship dragged on for nearly a year, damaging the credibility of and confidence in the foreign policy of President Lyndon B. Johnson's administration.

1973 --- President Nixon announces that Henry Kissinger and Le Duc Tho, the chief North Vietnamese negotiator, have initialled a peace agreement in Paris "to end the war and bring peace with honor in Vietnam and Southeast Asia."

1975 --- Barney Miller made his debut on ABC-TV. We saw life in the 12th Precinct as Hal Linden starred as Barney and Abe Vagoda played Fish. The talented cast made the show a hit for eight seasons. There are 170 episodes in the series; making it one of television's most durable comedies.

1977 --- The TV mini-series "Roots," based on the Alex Haley novel, began airing on ABC.

1977 --- Carole King's landmark album, Tapestry, became the longest-running album to hit the charts, as itreached its 302nd week on the album lists.

1985 --- O.J. Simpson became the first Heisman Trophy winner to be elected to pro football's Hall of Fame in Canton, OH. Roger Staubach of the Dallas Cowboys, another Heisman winner, was also elected; but 'the Juice' went in first because his name comes before Staubach's, alphabetically. New York Jets Quarterback "Broadway" Joe Namath was inducted as well.

1989 --- James Brown was sentenced in Georgia to 6 years in jail in connection with a police chase through two states.

2002 --- John Walker Lindh returned to the U.S. under FBI custody. Lindh was charged with conspiring to kill U.S. citizens, providing support to terrorists and engaging in prohibited transactions with the Taliban while a member of the al-Quaida terrorist organization in Afghanistan.
Birthdays
Anita Pointer
Ernie Kovacs
Edouard Manet
John Hancock
Justice Potter Stewart
Chita Rivera
Princess Caroline of Monaco
Mariska Hargitay
Jeanne Moreau